Building codes govern standards for construction, maintenance, and usage for development within a locality. Localities are required to enforce the Virginia Uniform Statewide Building Code (USBC), but are expressly allowed to implement stricter standards than those provided by the state.
More stringent ordinances can be required for properties in the 100-year or 500-year floodplain. Requirements for freeboard, setbacks, and buffers can help accommodate rising sea levels and protect development. Permits for new development can include special conditions, such as impact fees, land use restrictions, conservation of natural resources, and hard-armoring restrictions.
Norfolk's Floodplain/Coastal Hazard Overlay District establishes a 3 feet freeboard requirement in the floodplain, one of highest in the state. Additionally, any new construction or substantial improvement requires a minimum 20 ft. setback from mean high water.
New Jersey: In its attempt to join the Community Rating System, Sea Isle, NJ, has summoned nearly 200 homeowners to court over noncompliance with FEMA flood vent standards.
Portsmouth, VA Ordinance Sec. 14.1-11(b)(5)
Buildings and structures within the Coastal A Zone shall comply with V zone standards with the lowest supporting member elevated to or above BFE plus 3.0 ft. of freeboard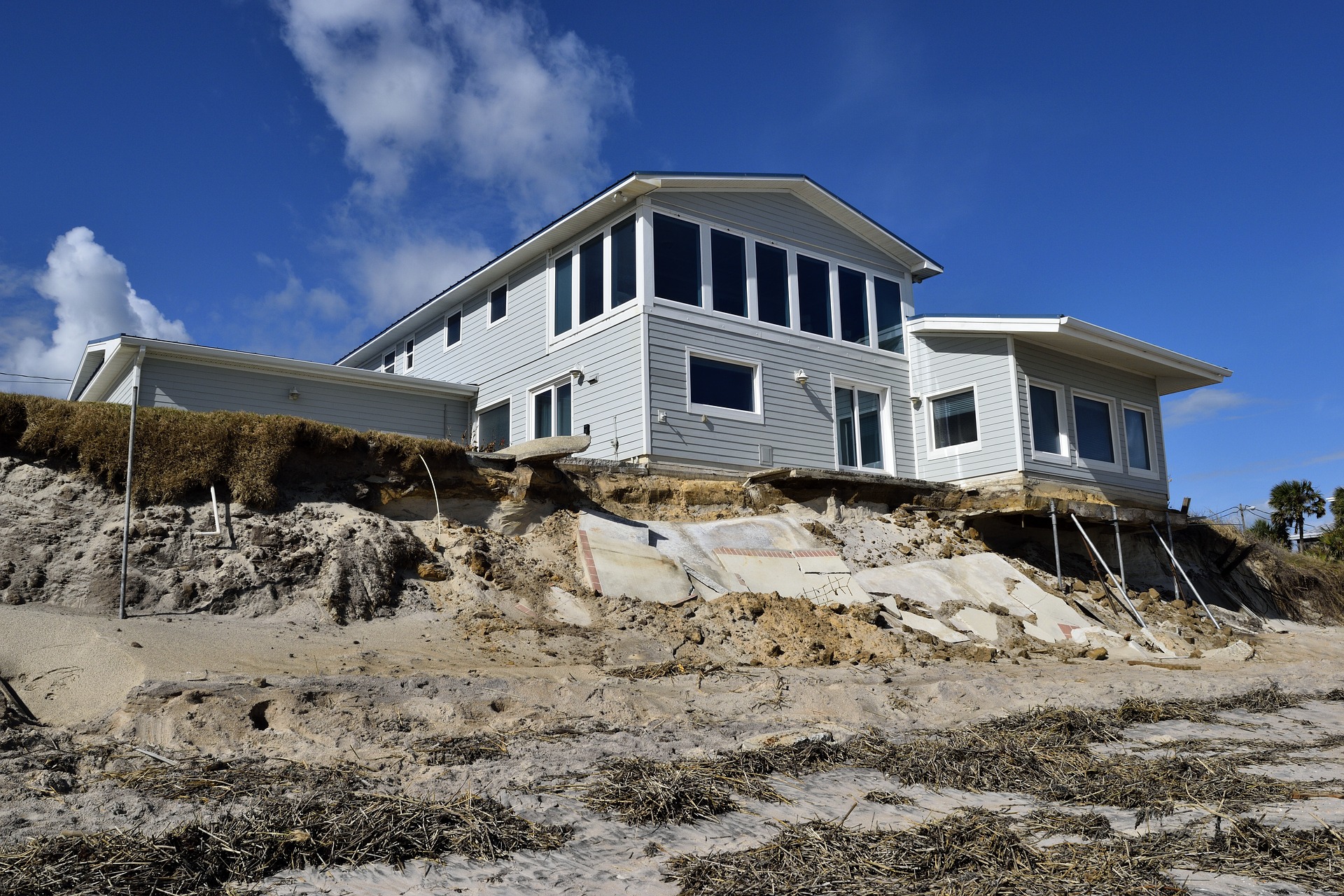 "The single most common and costly siting mistake made by designers, builders, and owners is failing to consider future erosion and slope stability"
The need for greater leadership from the state government was echoed throughout our interviews. Localities believe the statewide building code needs to be updated to adequately address the risks of SLR.
One locality has problems installing flood vents as a retrofit, because existing housing stock was not designed for mitigation (incorrect foundation vents & improperly designed crawlspaces).
There was some concern about building height limits proving to be a barrier to adaptation. Localities can consider regulation to remove height limit restrictions.
Ex. In 2012, New York amended the building code to allow mechanical equipment to be placed on rooftops as a permitted obstruction.
Permitting process = opportunity to implement adaptive actions with teeth
Potentially significant administrative cost
Limited reach (only affects development and redevelopment projects)
Permitting comes relatively late in the project development process.
The USBC contains many baseline requirements for flood protection. Construction standards, especially along the coast, need to account for increased flooding, wave velocity, wind speed, and coastal erosion. Flood hazard areas require an elevation certification, the use of flood-damage-resistant materials below the design flood elevation, and restrictions on fill. The USBC does not supersede special exceptions, conditional use permits, conditions imposed through cluster development, or local floodplain regulations. More stringent floodplain regulations have the additional benefit of generating CRS credit. Virginia is currently in the midst of a code change cycle, more information is available from DHCD.
For more information on floodplain management, please click here
For more information on freeboard requirements, please click here
For more information on design standards, please click here
The building code is most effective when used in coordination with planning and zoning tools, which can be used to guide development to areas that are not vulnerable to SLR, or to enact more stringent requirements in the areas with the highest risk.
Ex. Virginia Beach restricts fill to 5% in all land disturbances within the SFHA (Va. Beach Floodplain Ordinance 4.10.2.b)
Localities can use building codes to:
Site development away from shorelines
Mandate setbacks and buffers that anticipate future SLR conditions
Discourage development in the tidal floodplain
Enact more stringent building standards in the SFHA
Require flood resilient construction materials in new/redevelopment
Strengthen rebuilding restrictions
Provide incentives (density bonuses or fee credit) for low-impact development and green infrastructure
Require additional review & approval for shoreline development

Ex. Greenwich, CT: Development in the Coastal Overlay Zone requires a Coastal Site Plan, including description of proposed methods to mitigate adverse effects
Prioritize use of open space in floodplains as Environmental Site Design (ESD) BMPs for new development to meet VSMP requirements for Stormwater Management.
Prioritize/require use of LID Practices are the Runoff Reduction Method to meet VSMP regulations for stormwater management for new development and discourage use of in-lieu fees or nutrient credit trading when feasible. It is difficult to meet water quality and quantity goals for new development without using ESD and LID/Runoff Reduction practices.
A uniform minimum credit of 30 CRS points is available to localities that provide evidence that the state's erosion and sediment control regulations are enforced. To reach the maximum of 40 points allowable in this activity, localities would have to regulate all development greater than 1,000 square feet.
Virginia localities should receive the full 20 points for Water Quality regulations (Activity 452d) for enforcing the VPDES/MS4 program
The City uses a Green Area Ratio to integrate green infrastructure within parcel-level site design. The ratio, which varies by zoning district, mandates a certain proportion of each lot be dedicated to landscaping, stormwater BMPs, and permeable surfaces.
Code of Virginia, § 15.2-2280:
Zoning ordinances generally
Code of Virginia, § 36-98:
Adoption of a Uniform Statewide Building Code
Code of Virginia § 36-98:
Code shall not supersede proffered conditions accepted as a part of a rezoning application, special exceptions, special or conditional use permits or variances, clustering of single-family homes and preservation of open space development...historic districts… or local floodplain regulations adopted as a condition of participation in the NFIP
Code of Virginia, § 62.1-44.15:33:
Encourage low-impact development designs for controlling stormwater. Authorization for more stringent ordinances.
Ambrette, B. and A. W. Whelchel. 2013. Adapting to the Rise: A Guide for Connecticut's Coastal Communities. The Nature Conservancy, Coastal Resilience Program. Publication 13-5, New Haven, CT.
FEMA. (2010). Home Builder's Guide to Coastal Construction: Technical Fact Sheet Series.
Jones, C., Coulbourne, W., Marshall, J., & Rogers , S. (2006). Evaluation of the National Flood Insurance Program's Building Standards. American Institutes for Research.
SFRPC. (2013). Adaptation Action Areas: Policy Options for Adaptive Planning for Rising Sea Levels. South Florida Regional Planning Council.