Conservation Easement: A voluntary, but legally-binding, agreement between a property owner & a landholding entity, in which development rights of a property are limited in perpetuity to preserve its ecological values. In VA, conservation easements can be held both by land trusts/organizations with landholding status & local governments; land trusts hold conservation easements, while governmental entities hold open space easements. FEMA estimates the total annual economic value of green-open & riparian space: green open space = $7,853 per acre & riparian space = $37,493 per acre.
Easements can be used to limit development in priority areas that have valuable ecological benefits to sea level rise adaptation. Protecting land located in the floodplain under an easement can help localities receive TMDL, MS4 & CRS credit.
Virginia Beach: Beginning in 2001, the City appropriated $30 million to fund land acquisitions, which has led to the preservation of over 4,000 acres. The Beach operates the Open Space Special Revenue Fund, which is funded in part through a $0.22 cent dedication of the restaurant meal tax. The City prioritizes properties based on their environmental management plans. Collaboration between land conservation organizations and the Department of Defense have helped to subsidize the City's acquisition efforts.
City of Chesapeake: Open Space & Agricultural Preservation (OSAP) Program (Chapter 26, Article X)
"a voluntary program by which the city acquires … the development rights of qualifying parcels ... The acquisition of development rights shall be entirely voluntary on the part of the landowner and shall be accomplished generally by the purchase of preservation easements upon selected property … city manager is hereby authorized and directed to establish, subject to the approval of city council ... methods of payment for such easements, including, but not limited to, incurring long-term obligations in the nature of installment purchase agreements pursuant to which the city pays to the landowner interest only on an annual basis for a period of years and principal at the expiration of such period … method of payment and other details of the program shall be set out in the OSAP Manual, which may be amended from time to time by the city manager. The city manager may delegate this function to the program administrator. Notwithstanding the OSAP Manual, city council retains the final authority to approve the purchase of development rights, including the method of payment."
VA localities have established dedicated funds for land acquisition. The Fairfax City Open Space Conservation Fund is a dedicated source of revenue for land acquisition, through an increase in the local property tax rate ($0.03 per $100 of assessed valuation). Service districts may also be established to purchase land & maintain open space. (See Property Acquisition)
Conservation Reserve Enhancement Program: provides agricultural landowners with annual rental rate for introducing conservation practices & removing environmentally sensitive land from production. Voluntary program, not permanent, with contract periods typically lasting 10-15 years. Offshoot of the Conservation Reserve Program & targets high-priority conservation issues, which can be identified by localities.
Agricultural Conservation Easement Program: NRCS program that can be used for both agricultural land & wetland preservation. Easements on working farms do not restrict agricultural uses. Wetlands are eligible to be placed in either a permanent or 30-year easement.
Emergency Watershed Protection- Floodplain Easement Program: USDA program providing 100% federal cost share to return frequently flooded farmlands to floodplain
Virginia Land Conservation Fund: Over $45 million in grants since the program's inception for the acquisition of conservation easements.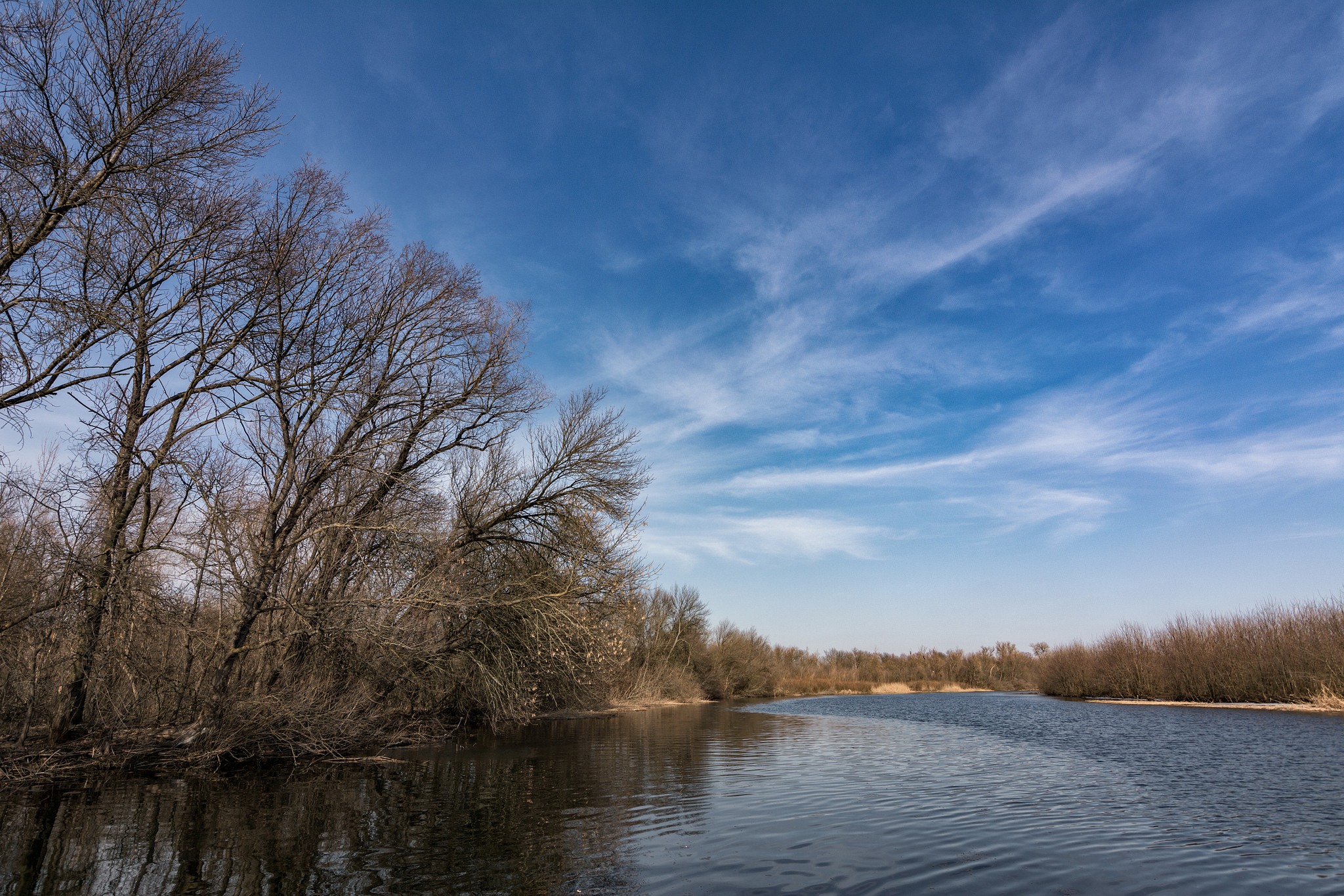 Conservation Easements can earn both federal & state credits. In VA, the Land Preservation Tax Credit is worth 40% of preserved land value- one of the highest in the country.
Localities that lack adequate funding/staff support have difficulties maintaining easements. Partnerships that utilize land trusts & other conservation landholder programs must be established to meet stewardship requirements.
Concern from rural localities that conservation easements would reduce potential property tax revenue.
Virginia provides some of the highest tax credits in the country for easements (40% of the value of donated land to be used as a tax credit), providing a financial incentive for property owners
Easements are generally eligible for federal tax credits/breaks
Removing development rights from a property lowers its market value, which can lower estate tax when the property is inherited.
Easements exist in perpetuity, ensuring land will never be developed and its ecological value retained
Shoreline easements can allow undisturbed migration of shoreline due to sea level rise
Voluntary program = participation relies on a range of factors including incentives & marketing
While there is funding assistance available, localities must secure funds for easement acquisition, stewardship, & administration
Reduces taxable land area, posing a "risk to revenue."
Land is not open to the public unless specifically provided
Localities can prioritize easements along the shoreline to allow for landward migration. Used in conjunction with a rolling easement statute, localities can ensure vulnerable land is protected from development (see Rolling Easement)
Ex. Maryland prioritizes shoreline conservation via Coastal Resilience Easement, designed to protect coastal areas from sea level rise & storm surge.
Preserving open space in the floodplain protects valuable stormwater infiltration and storage space, while also encouraging future growth in areas where storm surge and tidal flooding won't compromise SWM systems. Conservation areas can be used in a Sheetflow to Conserved Open Space BMP. A locality may choose to establish goals for minimum acreage to be conserved (in total acreage or % of the total project site), and the physical location (adjacent to a stream, or other criteria) in order for the cumulative Conserved Open Space to qualify for the runoff reduction credit.
Tax incentive programs to keep land undeveloped and in a forested or conserved open space condition could incentivize use of Forested Buffer BMPs or Sheetflow to Conserved Open Space BMPs to meet VSMP requirements and Chesapeake Bay TMDLs.
The Department of Forestry's Healthy Watersheds Forest Retention Project focused on expanding the use of forestland to meet Chesapeake Bay Watershed goals.
Code of Virginia, § 10.1-1009:
Virginia Conservation Easement Act
Code of Virginia § 10.1-1700:
Virginia Open-Space Land Act
Code of Virginia, § 15.2-1800:
Authorizes localities to acquire real property & easements
Code of Virginia, § 15.2-5158:
Community Development Authority
Code of Virginia, § 58.1-512:
Land Preservation Tax Credits
26 USC §170; 26 CFR 1.170A-14
Qualified conservation contributions
Englander, J. (2015). Shoreline Adaptation Land Trusts: A Concept for Rising Sea Level. Institute on Science for Global Policy , St. Petersburg.
FEMA. (2013). Local Mitigation Planning Handbook.
FEMA. (2015). Hazard Mitigation Assistance Guidance. FEMA.
Gore, J., Lam, T., & Vargas-Castro, T. (2011). The Public Funding of Land Acquisitions and Easements Purchases in Virginia. College of William & Mary, Thomas Jefferson Program in Public Policy.
Grannis, J. (2011). Adaptation Tool Kit: Sea-Level Rise and Coastal Land Use. Georgetown Climate Center.
Land Trust Alliance, Using the Conservation Tax Incentive.
Schechtman, J. & Brady, M. Cost-Efficient Climate Change Adaptation in North America. Rutgers University.
VA APA. (2014). Managing Growth and Development in Virginia: A Review of the Tools Available to Localities. Virginia Chapter of the American Planning Association.