Green Infrastructure Plan
Green Infrastructure Plans (GIP) strive to create an interconnected network of natural resources, open/recreational spaces, cultural assets & constructed nature-based systems. GIPs can be used by a locality to guide urban reforestation, development and growth strategies, conservation area or open space acquisition, zoning, & parks and recreation programs while also providing regulatory compliance strategies for floodplain management, hazard mitigation, MS4 permits & Chesapeake Bay TMDLs.
In many cases, GI provides the most cost-effective measures to achieve resilient landscapes that reduce flooding, meet water quality goals & protect against SLR. Connected natural landscapes/shorelines are healthier habitats, more adaptable to stressors & provide greater protection by subduing flooding/storm surges. For Tidewater localities the GI Plan can serve as a comprehensive coastal resource management plan, providing a blueprint of actions & strategies to protect tidal shoreline resources.
From 2010 to 2012, several regional GIPs were funded through the Virginia Coastal Zone Management Program & developed by coastal PDCs. These regional plans, which can be further refined by a locality, include: the Hampton Roads GIP, 2012 Northern Virginia Regional Commission Conservation Corridor Plan, 2010 Accomack County, 2010 Northampton County GIP, George Washington Regional Green Infrastructure Plan, Richmond Crater Region Green Infrastructure Project, Northern Neck Conservation Corridor Planning Outreach, 2010 Middle Peninsula Conservation Corridor Plan.
Regional GI planning efforts between Va. Beach & Chesapeake have been incorporated in comprehensive plans, growth management strategies, watershed management plans, parks and recreation plans, sustainability plans, & water quality implementation plans.
GI recommendations from the Southern Watershed Area Management Program (SWAMP), are referenced in the VA Beach Comprehensive Plan and conservation corridor recommendations adopted in Chesapeake's 2026 Comprehensive Plan. The 2010 HRPDC's green infrastructure network informed the selection process for creating buffers between military airports in Virginia Beach and the need for further GI analysis of the Northwest River Watershed by Chesapeake & HRPDC in 2010. All of these efforts lead to a more detailed, multi-jurisdictional, multi-stakeholder GIP for the North Landing River Corridor; the Green Sea Blueway and Greenway Management Plan (2015). GI strategies proposed in this plan are informing the Va. Beach parks & rec plan: directing stormwater management & recreational features for future redevelopment & identifying strategic land conservation areas.
Richmond: Partnered with GIC using the regional GIP to identify & target areas for community and site-scale green infrastructure planning. These community scale GIPs have been implemented in inner city neighborhoods to restore and connect green and open spaces, improve tree canopy coverage, incorporate stormwater retrofits, & improve walkability. "Greening Virginia's Capitol" program implemented a number of stormwater retrofits on and around the Virginia Capitol building.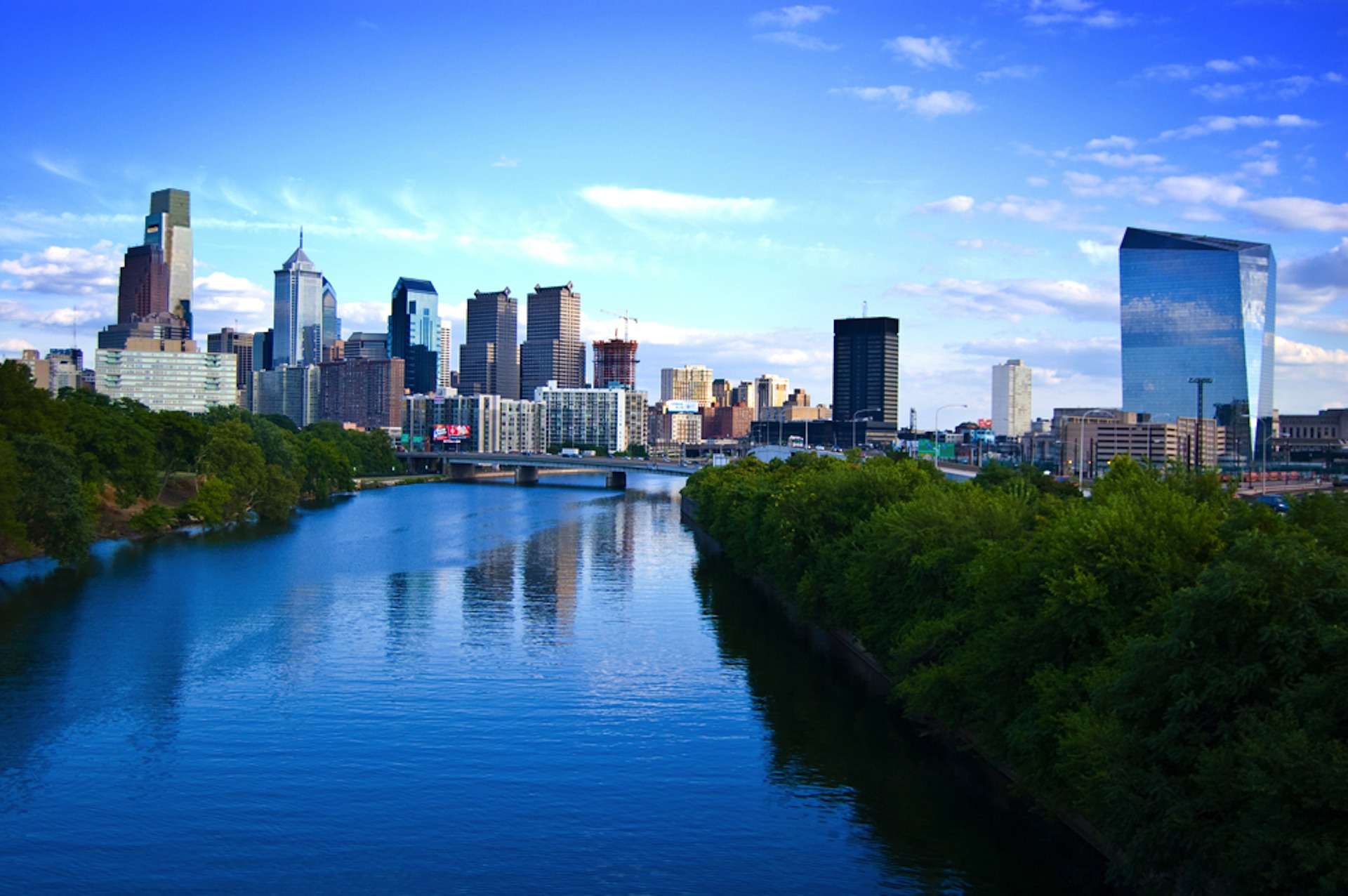 A cost-benefit assessment in Philadelphia found that using green infrastructure to manage 50% of runoff in the city would provide over $2.8 billion in city wide benefits (recreation, property value, water & air quality improvements) through 2049, including $170 million in reduced costs associated with combined sewer overflows.
There is inadequate money available to install natural infrastructure where needed/wanted. Furthermore, most shoreline is in private ownership, making it difficult to access, fund, or prioritize green infrastructure projects.
EPA FEMA study (prepared by Atkins and in consultation with FEMA) found expanding green infrastructure on new development & redevelopment could result in the avoidance of $636-136 million of flood losses annually by 2040.

Collaborative planning process provides opportunities to identify multiple benefits & foster collaboration between departments

GI often benefits multiple departments, expenses can be cost-effectively shared among several revenue sources - a more efficient use of limited dollars

Reduce the need for costly upgrades to grey infrastructure in urban areas and meet regulatory compliance associated with MS4 permits & CSO.
Maintenance is a critical component of the success of green infrastructure stormwater practices, but many landscapers & contractors lack the experience necessary to ensure proper operation.

Expense of projects and perceived high costs over short and long-term

Private ownership of shorelines reduces locality involvement outside of permitting shoreline stabilization

Public perception and lack of trust that nature-based solutions will function properly or provide the necessary shoreline protection.
GIPs should prioritize actions based on improved connectivity, effectiveness, ease of implementation & the protection of natural assets. Forest restoration is cost-effective way of reducing stormwater runoff and protecting water quality. Prioritize re-forestation projects that connect to an adjacent larger wooded area or floodplain or establish/expand the riparian buffer system and RPAs. These projects have greater ecological, water quality, and flood mitigation impacts that meet Chesapeake Bay TMDL goals, provide CRS points, and build resiliency into the landscape. Encourage/require use of LID practices & environmental site design for new development/redevelopment, then implement green streets and GI stormwater retrofit practices to restore hydrological function to the landscape and mitigate negative effects of development. Ex. In low-lying areas with a high water table, replace turn with conservation landscaped beds of native plans as shoreline buffers. This practice is easier to install than rain gardens and also buffer shorelines and wetlands.
The Green Infrastructure Center provides technical assistance & GI planning for many VA localities including Richmond, Accomack, New Kent, Hampton & Norfolk.
Typical components of a green infrastructure plan can include:
Trees: forests, riparian buffers, canopy/tree inventory
Water resources including: rivers and streams, tidal and non-tidal wetlands, lakes, estuaries, and aquifers.
Review of ordinance language to see where GI can be implemented
Development of conservation/acquisition strategies
Mapping of existing natural infrastructure & locations for future installation
Public involvement (especially useful given the opportunities to implement green infrastructure on private property)
Mapping cultural assets, critical/high value habitat & open spaces
A green infrastructure plan can double as a Natural Floodplain Functions Plan, a Habitat Conservation Plan, a Parks and Recreation Plan, a Transportation and Growth Plan, and a Stormwater or Watershed Master Plan. Mapping a locality's green infrastructure can help prioritize the conservation and enhancement of valuable ecological services and direct growth and grey infrastructure out of environmentally sensitive or floodprone areas. Establishing goals and actions for implementing GI can promote the use of a wide range of BMPs at different scales including residential stewardship practices on individual lots, regional stream and riparian buffer restoration, or green street retrofits to replace grey infrastructure.
The City along with the Green Infrastructure Center, undertook a pilot project based on their Green Infrastructure Assessment, which including a Revitalization Concept Plan to restore the degraded Goode's Creek Watershed. Projects within the watershed included a creek habitat restoration, stream buffer, stormwater retrofits on school properties and new "walkable communities" trail system.
Code of Virginia, § 15.2-2223.2
A Comprehensive Coastal Resource Management Plan must be included in comprehensive plans [required for Tidewater localities]
Code of Virginia, § 15.2-2223.3
Comprehensive plans must incorporate strategies to combat projected sea-level rise & recurrent flooding [required for localities within the Hampton Roads Planning District Commission]
Code of Virginia, § 28.2-104.1
Establishes a general permit encouraging the use of living shorelines as the preferred alternative for stabilizing tidal shorelines
Section 9 VAC 25-870-96
Allows local governments to develop comprehensive watershed-based SWM plans as an alternative way to comply with both water quality and quantity requirements.
Executive Order 13690
Establishes the Federal Flood Risk Management Standard (FFRMS), which calls for federal agencies to use natural systems, ecosystem processes, & nature based-solutions (where possible) when developing flood management alternatives. NOTE: This EO was revoked in August 2017.
Atkins. (2015). Flood Loss Avoidance Benefits of Green Infrastructure for Stormwater Management. Environmental Protection Agency, Office of Wetlands, Oceans and Watersheds.
Bitting, J., & Kloss, C. (2008 ). Managing Wet Weather with Green Infrastructure . Low Impact Development Center.
EPA. (2010). Green Infrastructure Case Studies: Municipal Policies for Managing Stormwater with Green Infrastructure . Environmental Protection Agency, Office of Wetlands, Oceans and Watersheds.
Firehock, Karen & Walker, R.A. (2015). Strategic Green Infrastructure Planning: A multi-scale approach. Green Infrastructure Center.
Kidd, S., McFarlane, B., & Walberg, E. (2010). A Green Infrastructure Plan for the Hampton Roads Region. Hampton Roads Planning District Commission.
Rouse, D., & Bunster-Ossa, I. (2013). Green Infrastructure: A Landscape Approach . American Planning Association.
Walberg, E. (2007). Green Infrastructure in Hampton Roads. HRPDC.