Virginia's floodplain management program sets floodplain management zoning requirements for participation in the National Flood Insurance Program (NFIP). The federal government encourages state & local governments to establish more restrictive floodplain regulations [44 CFR 10.1(d)] & rewards these 'higher standards' through premium discounts for locality participation in the voluntary Community Rating System Program (CRS). The CRS incentivizes smart floodplain management, preservation of open space, and retention or restoration of natural floodplain functions.
Localities can adopt higher standards in ordinances to protect against SLR impacts. Resilient floodplains = reduced flooding, safer investments, enhanced natural beauty, & lower flood insurance premiums. Examples of higher standards in the floodplain: restricting or reducing development, incentivizing open space, adopting freeboard, prohibiting enclosures, adopting V Zone building standards in Coastal A Zone, adopting cumulative substantial improvement restrictions, limiting or prohibiting fill, protecting critical facilities, & setbacks. Many of these adaptive higher standards can help localities to meet water quality or stormwater goals for the Chesapeake Bay TMDL, Municipal Separate Storm Sewer Systems (MS4) and the Virginia Stormwater Management Program (VSMP).
Adopting locality specific floodplain management plans can help prioritize adaptation policies & programs & earn CRS credit.
Portsmouth: Portsmouth Floodplain Management Plan included as an addendum to Comp. plan. Gloucester: Floodplain Management Plan referenced in comprehensive plan.
Freeboard + limitation of fill: Virginia Beach Floodplain Ordinance (uses DRC model) - 2 feet freeboard + limits fill in southern part of City, minimizing impacts on floodplain storage volume.
Sample freeboard language: "New construction or substantial improvement ... shall have the lowest floor, including basement, elevated to a minimum of two (2) feet above the base flood level" (Virginia Beach)
Sample limitation language: "The combined areas of fill and mitigation shall not exceed five (5) percent of the total area within the floodplain located on the site that will incur the fill"
Expand the regulated floodplain by adopting higher standards in areas of less risk (outside FEMA designated floodplain): Several localities adopted V flood zone (3 + ft wave height) building standards in coastal A flood zone (< 3 ft wave height).
Gloucester County sample language: In the coastal high hazard area district (V, VE and Coastal A zones), the following regulations shall apply...
Freeboard in rural locality with low political will: Lancaster County - regulates to lowest horizontal structure member, rather than lowest floor.
Sample freeboard language: Buildings and structures within this zone shall have the lowest horizontal structural member or ductwork of the lowest floor… elevated to or above the base flood elevation plus 1.5 ft of freeboard
Charlotte-Mecklenburg County, NC: limits future flood risk in existing properties by prohibiting new development from increasing FEMA & Community Base Flood Elevations. Strategy I (Phase 1) of the County's Floodplain Management Guidance is to manage new development so that flood problems are not increased.
Cedar Falls, IA: expands the regulatory floodplain to include both the 100-year floodplain and 500-year floodplain, called the "Floodway Fringe Overlay District." Higher standards include: 1 foot of freeboard, based on the 500 year flood zone elevation. No critical facilities constructed in the floodway fringe overlay district. Fill is also limited: 3 foot maximum fill height and only in 1/3 of the lot area. Platting of lots is limited to keep large developments outside the 100 & 500 year flood zones.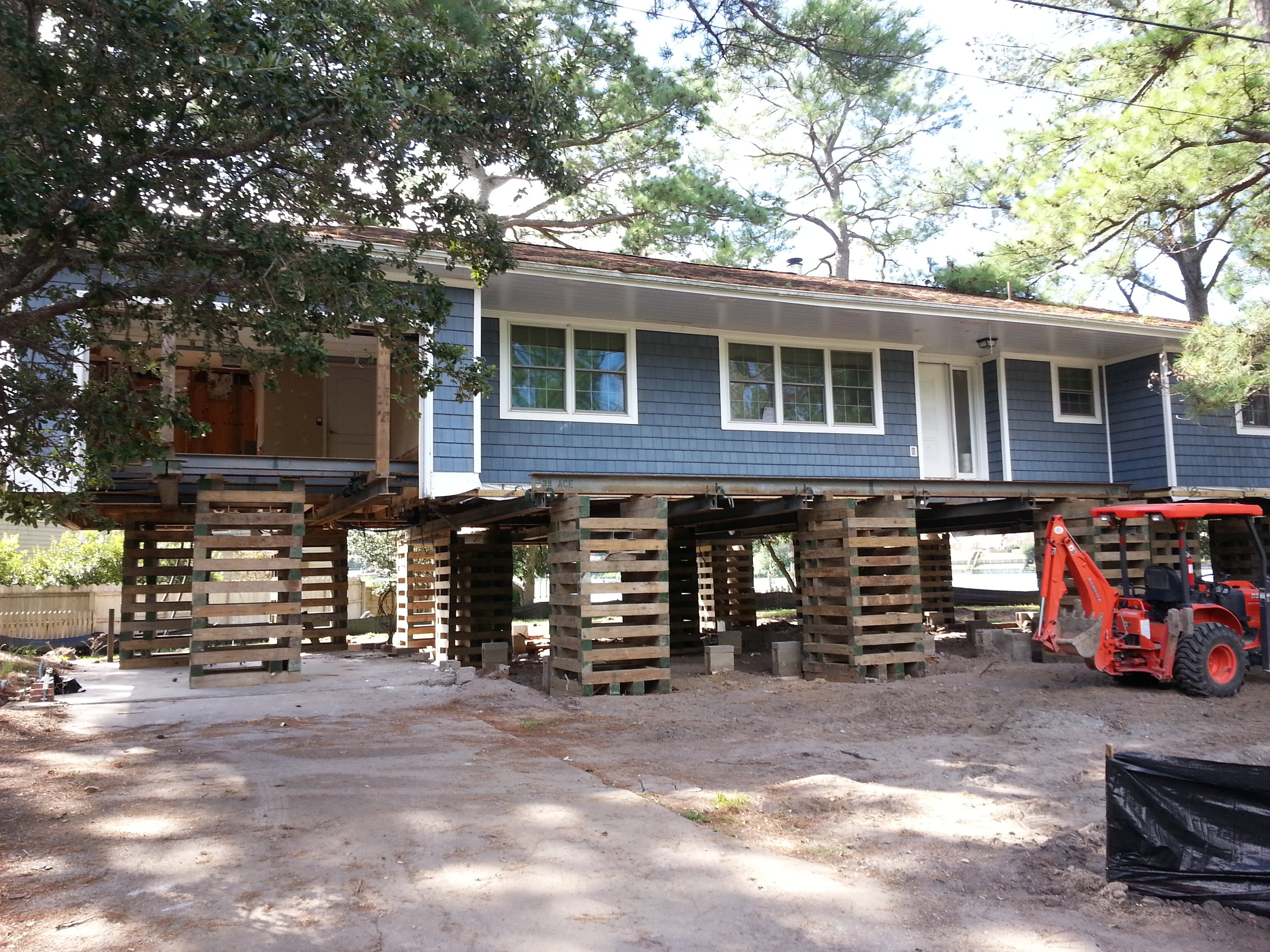 Buildings meeting minimum NFIP requirements suffer approx. 80% less damage than buildings predating NFIP regulation enforcement. Localities participating in the CRS program can earn up to a 45% annual discount on flood insurance premiums.
Localities find the CRS program is beneficial, but compliance is time consuming & tedious; and it can be frustrating to work with slow response times from FEMA.As updated FEMA maps often expand the regulatory floodplain to include more properties; the requirement to buy flood insurance is potentially cost-prohibitive to homebuyers, potentially weakening real estate market.
Participation in NFIP = flood insurance coverage for residents, businesses, locality + federal mitigation/disaster aid available pre & post events

Protecting undeveloped land in floodplains significantly reduces property damage (11-year study of 450 communities nationwide: $200,000 per year in property damage caused by floods) (Brody & Highfield, 2013)
Flood insurance premiums increasing due to NFIP $23 billion debt (no longer subsidizing rates)

No data on financial benefit of joining & excelling in CRS; quantifying benefits important to justify administrative costs of participation

Hard to incorporate life-cycle costs of developments in high risk zones
NFIP substantial damage or improvement requirement helps make structures more resilient to flooding. Requirement: damage/improvements where cost of restoring structure to its before-damaged or pre-improved condition equals or exceeds 50% of FMV of pre-damaged or pre-improved structure.
Higher standard: (1) Requiring substantial improvements are cumulative over specific # of years OR (2) Reducing the 50% threshold. Tool to monitor requirement: Southern Shores, NC requires building/floodplain development permit.
Building siting is important when adapting to SL. NFIP requirement: new development in V-Zones is "landward of the reach of the mean high tide."
Higher standard: landward of a long-term erosion setback. Localities can increase setbacks & buffers over time to reflect updated SLR projections. See Resilient Zoning.
FEMA has recommended that buildings in flood zones subject to wave heights less than 3 feet are constructed to V Zone (3 ft wave heights) building standards.
Prohibiting all construction in the floodplain without acceptable mitigation measures can ensure resilience of future development + safeguard land with high ecological values for flood mitigation & floodwater absorption.
Strategic open space in floodplain: Identifying specific areas for acquisition &/or relocation = contiguous parcels = better absorb flood waters, reduce risk, & earn more CRS points
Rising sea levels = more frequent 100-year flood events = insufficient standard
Higher standard: The California Department of Water Resources is now required to release 200-year floodplain maps for urban areas, with the intent of informing locality decisions on flood protection. Additionally, CA law requires that all levees must protect against a 200-year flood.
Prohibiting fill, buildings, and material storage in the SFHA can provide a litany of stormwater benefits by reducing downstream impacts and protecting water quality (sheds and storage within the SFHA can be a significant source of water pollution during flooding events). Illicit Discharge Elimination and Municipal Pollution (Source Control) Prevention are minimum control measures for permits under the National Pollutant Discharge Elimination System (NPDES).
Prohibiting the building of critical facilities in floodplains can direct growth to areas better suited for development, which can help to ensure stormwater management systems won't be comprimised by storm surge or tidal flooding. Stormwater Management Plans could identify these areas for stormwater treatment facilities that hold a 100-year storm or plan for all practices installed to manage/store more than a 1-inch storm.
James City County, Virginia
The County was the first municipality in Virginia to establish its own stream restoration bank. Previous stream restoration projects have generated mitigation credits that can offset the costs of preventing future stream channel damage. The buffer surrounding the Powhatan Creek Watershed restoration project is protected with a conservation easement with no disturbance allowed.
Code of Virginia, § 10.1-602:
Enabling language for DCR to manage locality programs
Code of Virginia, § 36-98:
Statewide Building Code shall not supersede local floodplain regulations adopted as a condition of participation in NFIP
Brody, S., and Highfield, W., (2013). Open Space Protection and Flood Mitigation: A National Study. Land Use Policy. 32, 89-95. Study under peer review
City of Alexandria, Va. . (2015). CRS Activity 510 Floodplain Management Plan Annual Report.
FEMA. (2013). Floodplain Management and the Endangered Species Act: A Model Ordinance. FEMA Region 10.
FEMA. (2013). National Flood Insurance Program Community Rating System Coordinator's Manual.
FEMA. (2005). NFIP Floodplain Management Requirements: A Study Guide and Desk Reference for Local Officials . FEMA.
International Code Council. (2014). Reducing Flood Losses Through the International Codes: Coordinating Building Codes and Floodplain Management Regulations.
Silton, A., & Grannis, J. (2010). Stemming the Tide: How Local Governments Can Manage Rising Flood Risks . Georgetown Climate Center.
Wetmore, Bernstein, Conrad, DiVincenti, Larson, Plasencia, et al. (2006). The Evaluation of the National Flood Insurance Program Final Report. American Institutes for Research.