Purchase of Development Rights
A Purchase of Development Rights program is similar to a TDR, without the created market to facilitate the transfer of development rights. Localities (or any public body) preserve open space by purchasing future development rights in ecologically valuable areas and place the land in a conservation easement to preserve as open space. Property owners retain use of the land and the easements and land-use restrictions convey if the property is sold.
Like a TDR program, purchasing development rights can preserve open space that has multiple benefits proving flood and stormwater mitigation, as well as protection of natural resources and habitat. A PDR program reduces development pressure on lands vulnerable to future SLR.
Stafford County: Board of Supervisors adopted a PDR program in 2007. Criteria is established in the County Code, available here. Applications are ranked according to the criteria, which considers ecological value, wildlife and aquatic habitat, and improved quality of life for residents and tourism.
Chesapeake, VA Code Chapter 26-580
"Procedure for acquisition of development rights: ...the fair market value of each lot reserved for a future a single family dwelling… shall be deducted from the overall value of development rights … The city manager shall contract with a qualified, independent appraiser ascertaining the value of the development rights...All written offers made to a landowner shall clearly state that:
(1) The offer is contingent on city council approval, funding and appropriation; (2) The funds used to purchase development rights may include federal and state monies subject to restrictions on use; … (6) The preservation easement will be perpetual and non-revocable."
22 Virginia localities have PDR programs, with levels of funding varying from $50,000 to $20 million dollars (Gore, Lam, & Vegas-Castro). Common sources to fund PDR programs include general appropriations, real estate transfer taxes, bonds (most popular) and donated lands. In 2015, the Virginia Department of Agriculture & Consumer Services Office of Farmland Preservation awarded nearly $2 million grants to fund PDR programs in 6 localities.
Virginia Land Conservation Fund: Managed by the Virginia Land Conservation Foundation, provides matching grants to localities which can be used to purchase development rights.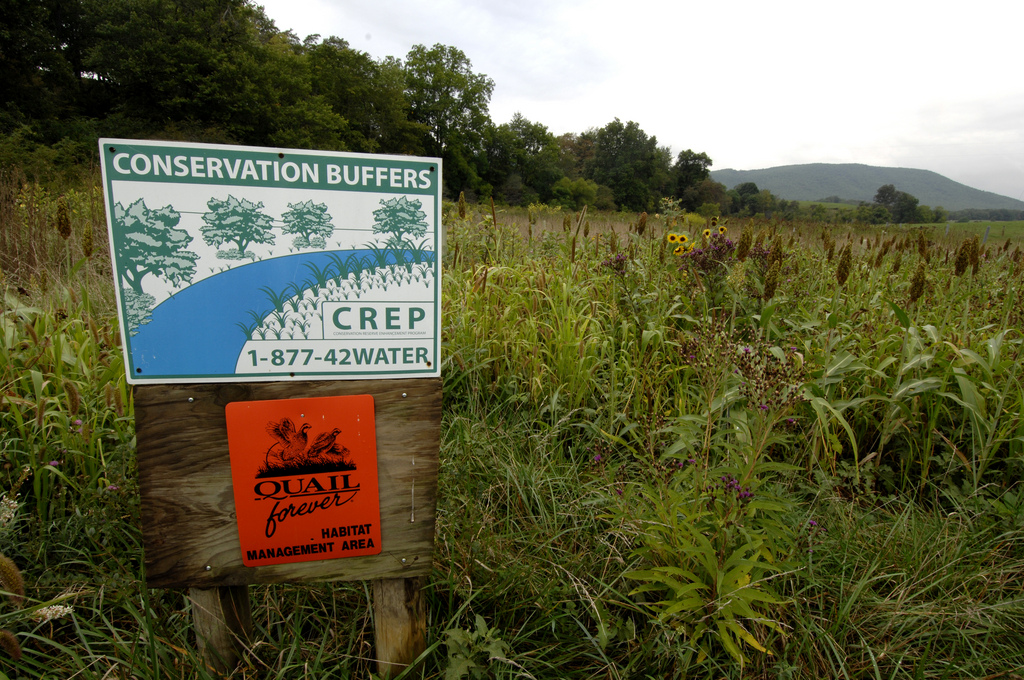 VA Department of Agriculture & Consumer Services: Goal for at least 70 localities to adopt & fund PDR programs by 2020.
A PDR program is a good option for localities facing development pressure. Localities with strong tourism industries that benefit from open space preservation have also had success implementing PDR, including Virginia Beach & James City County.
Effective method of permanently preserving open space & agricultural land
Already implemented in many VA localities and easily replicable
Localities responsible for funding the purchase of rights (unlike TDR)
Can be administratively complex
VA Department of Agriculture & Consumer Services' Office of Farmland Preservation is charged with establishing and supporting local PDR programs. Implementation of a TDR/ PDR program can be complex. Generally, the process includes hiring an appraiser to evaluate the market value of the land. After appraisal, it must be determined if there are any existing restrictions on the parcel & the application must be submitted to a review committee to determine if appraisal is reasonable. In one locality, this process lasts as long as six months.
Use a PDR program to:
• Prioritize purchase of development rights in targeted conservation areas
Ex. Chesapeake, VA Code Sec. 26-579: In the event available funding is insufficient to purchase the development rights on all eligible properties… the program administrator shall evaluate each such application, using the criteria of the OSAP ranking system set forth in OSAP Manual
• Achieve the vision of the Comp. Plan:
Ex. James City County, VA Code Sec. 16A-8. In order for a parcel to be eligible for an easement, the use of the parcel subject to the conservation easement must be consistent with the Comprehensive Plan
PDR can be used as an Urban Growth Reduction BMP- as land under a conservation easement is no longer developable. Land held in easements can also be used to meet VSMP requirements through a Sheetflow to Conserved Open Space BMP. If land use or land coverage is converted (e.g. agricultural or working forest lands are retired to pasture or reforested) TMDL credits are available through a Land-use Change BMP. Easements within the floodplain can also receive CRS credit.
James City County, Virginia
The County's TMDL Action Plan includes "a well-funded green space acquisition program and ...purchase of development rights program"
Code of Virginia, § 3.2-201:
The duties of the Office of Farmland Preservation include developing models and practices for localities to use in the creation of Purchase of Development Rights programs
Code of Virginia, § 15.2-5158
Localities may purchase development rights that will be dedicated as easements for purposes pursuant to the Open-Space Land Act
Gore, J., Lam, T., & Vargas-Castro, T. (2011). The Public Funding of Land Acquisitions and Easements Purchases in Virginia. College of William & Mary, Thomas Jefferson Program in Public Policy.
Lausche, B. (2009). Policy Tools for Local Adaptation to Sea Level Rise. Marine Policy Institute at Mote Marine Laboratory .
McStotts, J. A Preservationist Guide to Urban Transferable Development Rights . National Trust for Historic Preservation .
Siders, A. (2013). Managed Coastal Retreat: A Legal Handbook on Shifting Development Away from Vulnerable Areas. Columbia Law School, Center for Climate Change Law.
VA APA. (2014). Managing Growth and Development in Virginia: A Review of the Tools Available to Localities. Virginia Chapter of the American Planning Association.