Following the vision of the Comprehensive Plan, zoning provides the legal framework for land governance. Each zone within a zoning ordinance states design requirements that dictate development. There are a number of traditional zoning requirements that can be used to encourage and implement adaptation to sea level rise.
Zoning can shift development away from sensitive areas & preserve ecological functions of open space, limit the density of development within the floodplain, & ensure new construction and redevelopment is sited to minimize risk and vulnerability to recurrent flooding and other SLR impacts.
Norfolk is undertaking a comprehensive rewrite of the code, with the goal of creating the most resilient ordinance in the nation. The draft: shapes future development by identifying "safe growth" areas where capital improvements are prioritized; includes more efficient building process; promotes green infrastructure in vulnerable areas; strengthens tree protection & open space requirements; & requires consideration of SLR in development proposal review.
James City County has a number of zoning districts including Planned Unit of Development (PUD) and Cluster Overlay that enable developers to earn density bonuses for development plans that use LID/green infrastructure stormwater management practices, prioritize conservation areas adjacent to floodplains, implement watershed or greenway master plans, etc.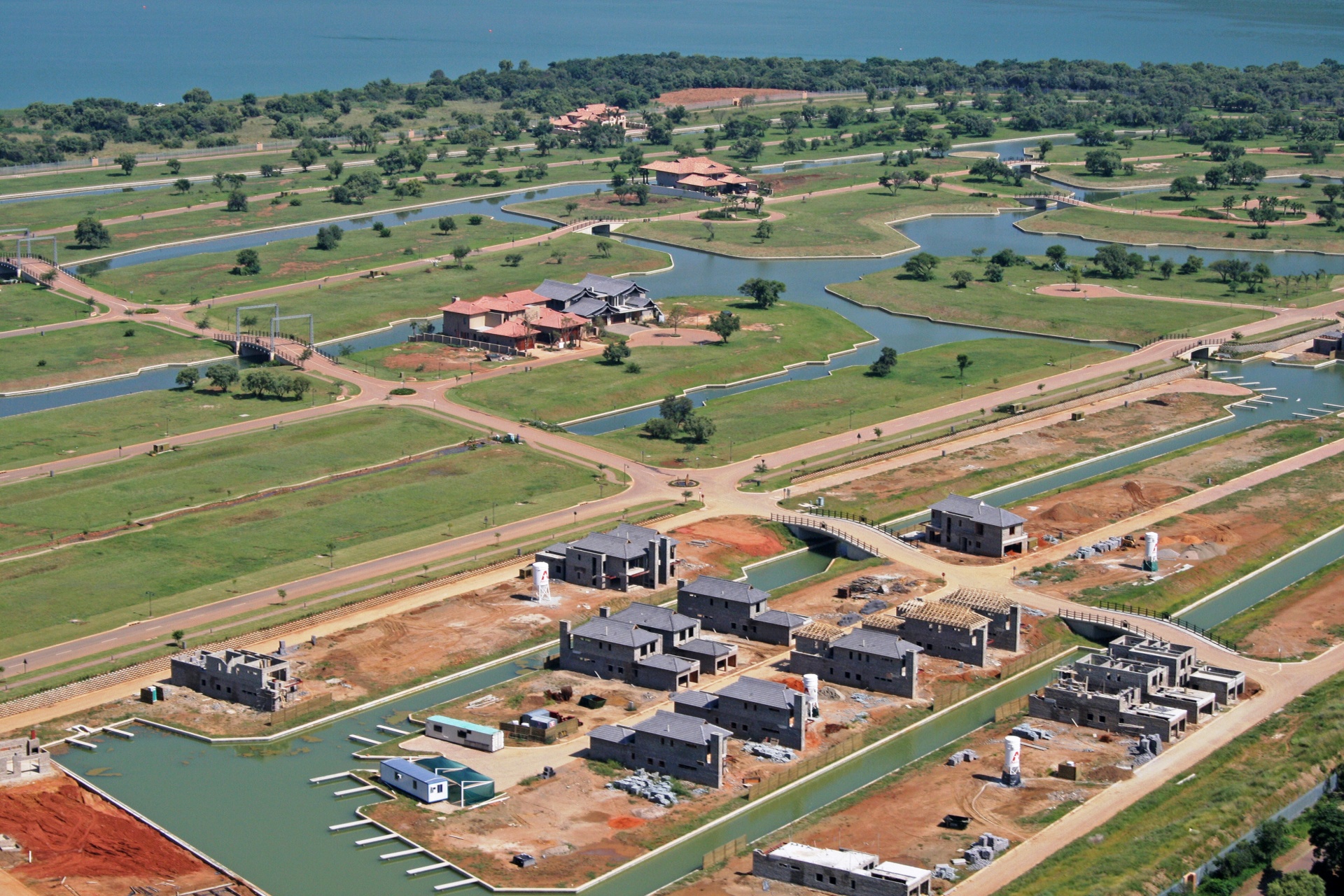 Statewide Resilient Strategies from Maine
Requires 100-year shoreline erosion setback for new small developments; sites for new large development must be able to withstand 3 feet of SLR; prohibition of new & expanded seawalls; structures must be demolished & land restored to natural conditions when tide extends to any part of a structure for over 6 months
The Dillon Rule should not prohibit localities from using SLR projections to regulate flood risks - General Assembly should provide localities explicit authority to consider climate change when zoning & planning - will help avoid unnecessary lawsuits.
Conditional zoning traditionally used to provide flexibility within zoning process - allows applicants to offer reasonable conditions (proffers) during rezoning process, which can help offset impacts from proposed development. However, recent legislative changes to VA proffer system have the potential to affect what actions constitute a reasonable condition to be offered.
When undergoing rezoning localities could require inclusion of life cycle cost for SLR risk in part of the rezoning report submitted to City Council.
Chesapeake Bay Protection Areas can act as a water quality and natural resource protection overlay district that creates 100-ft Resource Protection Area (RPAs) buffers, Resource Management Areas (RMA), and Intensely Developed Areas (IDA) in tidewater localities.
Zoning is a major tool to preserve open space. FEMA estimates the total annual economic value of green-open & riparian space: green open space = $7,853 per acre & riparian space = $37,493 per acre (FEMA Hazard Mitigation Assistance Guidance, 2015)
Rezonings that reduce development rights = potential opposition from affected property owners
Zoning areas are not static, but comprehensive zoning rewrites are rare. Zoning codes can often seem confusing & disorganized to those inexperienced with a locality's specific ordinance requirements.
While zoning ordinances affect new development & redevelopment projects, areas that are already built out are less influenced by new zoning measures.
Stigmas of living or buying in a zone with high risk could reduce property values
Overlay districts/zones can impose additional regulatory requirements onto an existing zone for SLR adaptation. Ex: a locality can establish districts based on the VIMS adaptation strategies: protection, accommodation, or retreat. Another district could be preservation. Example conditions in overlay districts: 100 or 500-year flood zones; elevation in relation to SLR projections (requiring certain freeboard requirements); increased setbacks & buffers in coastal districts; zones that only allow for the hard armoring of critical infrastructure & otherwise require living shorelines; and density requirements.
Ex: Lancaster, VA - Waterfront Residential Overlay District covers all parcels within 800 ft. of tidal waters/wetlands & requires 100 ft. buffer from HWM and tidal wetlands, & a 50 ft. buffer from non-tidal wetlands.
Ex. Fairfax, VA- Water Supply Protection Overlay District protects water resources and manages quality in the watersheds of public water supply resoirvors.
Ex: Stonington, CT - Coastal Area Management Overlay District, Zoning Commission can require additional E&S measures or conservation easements within the overlay.
Ex: Illinois - Flood Prevention District Act helps finance adaptation; district can apply for funds, issue bonds, acquire property via eminent domain, etc. "The District shall direct the county to use moneys in the County Flood Prevention Occupation Tax Fund"
Setbacks establish a distance from a boundary line where building or site disturbance is prohibited. Coastal development is regulated by a shoreline setback, often measured from the mean low water line. Some localities impose tiered setbacks based on flood risks, erosion-rates, or elevation. Used in combination with a prohibition on hard coastal armoring, these requirements can allow adaptation to SLR by preserving open space for the inward migration of beaches & wetlands.
Ex: NC increased oceanfront setbacks based on long-term average annual shoreline change rates. Setback distance determined by proposed structure's size + a setback factor of 2 (if shoreline erosion is 2 feet or less). So, structures < 5,000 sq. ft. = 60 ft setback or 30x setback factor. Structures >100,000 sq. ft. = 180 ft setback or 90 times the setback factor.
Ex. Kauai, Hi innovative shoreline setback, applicable to all land within 500 ft./ adjacent to the shoreline. Setbacks for larger parcels (lot depth > 160 ft.) are 40 ft. plus 70x or 100x the annual coastal erosion rate, based on building footprint. The annual coastal erosion rate is amended annually, creating, in practice, a rolling setback. The ordinance also prohibits shoreline armoring or dune alterations, without variances.
Ex: Ogunquit, Me increased shoreline setbacks without changing the setback itself: increased definition of normal high water from 7 ft. above MHW (annual highest tide) to 11 ft. above mean sea level, allowing for a margin of 4 ft. SLR.
Ogunquit zoning ordinance language: "In the case of land adjacent to tidal waters, the normal high water line shall be considered to be the contour line at an elevation of 11.0 feet above mean sea level as determined by a land surveyor based on the nearest USGS benchmark"
Ex: Galveston County, Tx Erosion Response Plan (2012) "may include "A building setback line that will accommodate a shoreline retreat...A prohibition on new construction seaward of the building set-back line…Criteria for voluntary acquisition of property seaward of the building setback line."
Subdivision ordinances: regulate the division of large tracts of land into individual lots - can be used to specify minimum conservation & tree planting requirements.
Ex: Charlottesville's subdivision ordinance rewards developers with density bonuses for installing additional LID stormwater BMPs. Developer benefits: increased density & sustainable marketing. City benefits: water quality & stormwater reduction.
Cluster development: localities incentivize clustering by allowing increased densities, in exchange for open space preservation. Localities can also provide density bonuses to developers who build on the lowest-risk areas of a subdivided parcel.
Ex: Isle of Wight County sample cluster development ordinance language
Low-density zones: include agricultural, recreational, & open space uses, & allow for the construction of single-family dwellings (SFD) by conditional use permits. Caution: low-density zones reduce development intensity, but can contribute to sprawling land use patterns depending on the level of residential use permitted.
Ex. Fairfax County's Residential R-P (Preservation) and R-C (Conservation) zones - minimum lot sizes of 5 & 10 acres, respectively "to protect water courses, stream valleys, marshes, forest cover in watersheds, aquifer recharge areas, rare ecological or geographical areas, and areas of natural scenic vistas; to minimize impervious surface and to protect the quality of water in public water supply watersheds"
Environmental Site Design (ESD), Better Site Design (BSD), clustered development, conservation subdivisions, PUDs and low impact development (LID) can be required or incentivized with density bonuses for reserving floodplain portions of new development as open space. The VSMP regulations and use of the Runoff Reduction Method make it difficult to meet stormwater criteria without the incorporation of ESD practices that protect and restore natural systems in the floodplain.
3: Up to 1,450 points (Activity 420, Open Space Preservation (OSP), Manual pg. 420-3)
Credit for protecting undeveloped land in the floodplain (if zoning requires land to be reserved as open space, this credit will be applicable after the land is protected). VA localities can receive credit for Resource Protection Areas (RPA - 100 foot buffer + water features), if local ordinance adoption of the Chesapeake Bay Preservation Act is strong.
ESD is typically used to meet VSMP requirements when Runoff Reduction Methods are applied. BSD/LID is typically applied to reduce impervious surfaces and incorporate runoff reduction practices into the stormwater management plan.
James City County, Virginia
The County awards bonus density points for stormwater plans that incorporate LID and BSD. Bonus points are also available for stream restoration projects, stormwater facility retrofits, preserving hardwood forestland, and incorporating conservation areas identified by a watershed management plan.
Code of Virginia, § 15.2-2280:
Zoning ordinances generally
Code of Virginia, § 15.2-2283:
Zoning ordinances generally; ordinances shall provide for flood protection & preserve lands of significance for environmental protection
Code of Virginia, § 15.2-2241:
Subdivision ordinance; adequate provisions for drainage & flood control
Code of Virginia § 15.2-2242.8:
Subdivision ordinances; provisions for cluster development
Code of Virginia, § 15.2-2279:
Home building regulation (setbacks, minimum lot size, etc.)
Code of Virginia, § 15.2-2286:
Incentive downzoning provisions, including voluntary agreements resulting in downzoning for tax credit ; certain localities must include standards for clustering SFD, preserving open space
Code of Virginia, § 15.2-2316.2 (C) (3):
Landowners may apply for tax abatement up to 25 years for compensation of fair market value of retired development rights.
Code of Virginia, § 58.1-339.10:
Riparian Forest Buffers Protection for Waterways Tax Credit
Code of Virginia, § 62.1-44.15:67:
requires that… the counties, cities, and towns of Tidewater Virginia incorporate general water quality protection measures into their comp. plans, zoning ordinances, and subdivision ordinances; (ii) ...define and protect certain lands, called CBPAs
Center for Watershed Protection (1998). Better Site Design: A Handbook for Changing Development Rules in Your Community.
FEMA. (2015). Plan Integration: Linking Local Planning Efforts
Grannis, J. (2011). Adaptation Tool Kit: Sea-Level Rise and Coastal Land Use. Georgetown Climate Center.
Grannis, J. (2012). Coastal Management in the Face of Rising Seas: Legal Strategies for Connecticut. Sea Grant Law & Policy Journal. vol. 5.1.
HRPDC. (2013). Coastal Resiliency: Adapting to Climate Change in Hampton Roads. Hampton Roads Planning District Commission.
SFRPC. (2013). Adaptation Action Areas: Policy Options for Adaptive Planning for Rising Sea Levels. South Florida Regional Planning Council.
Siders, A. (2013). Managed Coastal Retreat: A Legal Handbook on Shifting Development Away from Vulnerable Areas. Columbia Law School, Center for Climate Change Law.
VA APA. (2014). Managing Growth and Development in Virginia: A Review of the Tools Available to Localities. Virginia Chapter of the American Planning Association.